2 TOPICAL USE GEL BASED ON HYALURONIC ACID
MANUFACTURED IN ITALY FROM REGENYAL LABORATORIES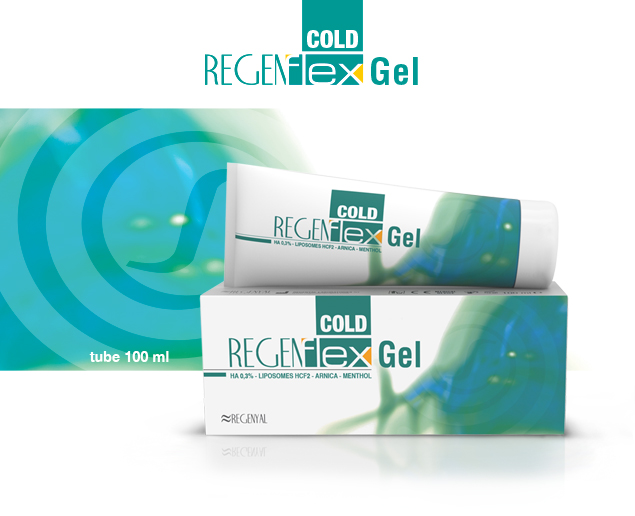 The cold therapy reduces symptoms of articular and muscular pain caused by injury, distortion, stretching or articular wear and tear. Providing a local anaesthetic effect, it decreases inflammation and thus, reduces the oedema.
REGENFLEX COLD GEL reduces oedema and alleviates pain by inducing vasoconstriction caused by lowered temperature in the treated area.
In addition, the Hyaluronic Acid facilitates the absorption of the oedema and mitigates local pain.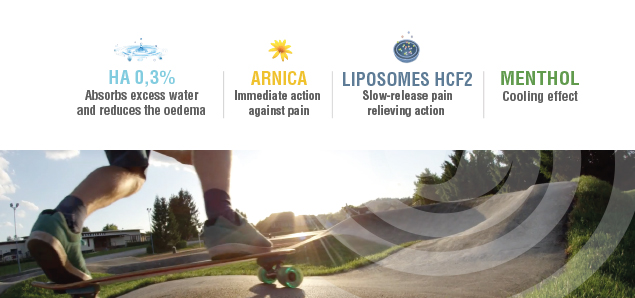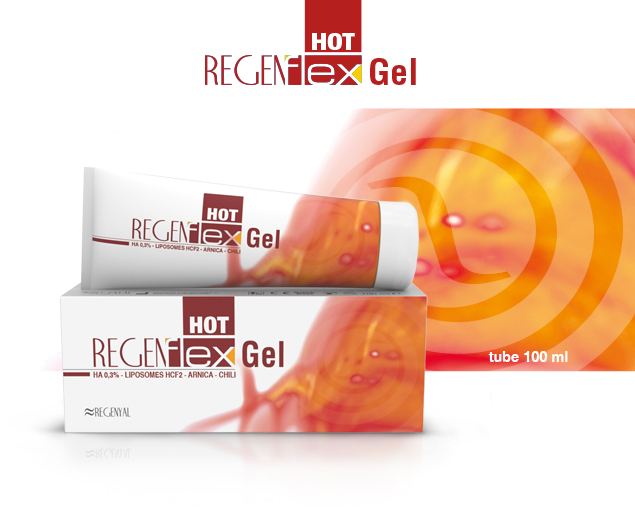 The hot therapy alleviates muscular tension as well as local articular pain symptoms.
It is mainly indicated when the muscles are stiff and cold, or when there are signs of cold-caused pain. Removes impurities from tissues by relieving muscular tension.
REGENFLEX HOT GEL provides for an anti-pain action by increasing blood circulation in the trauma-affected area. This ensures an increased uptake of oxygen, repairing and nutritional substances to the tissues, which improves metabolism in the treated area and consequently reduces pain.